Valencia
8 – 15 March 2024
Birdwatching and orchids in eastern Spain
Valencia remains a little undiscovered region for British naturalists, but it offers an attractive mix of birdwatching and early season orchids. Honeyguide's local leader, Pau Lucio, lives near Valencia and his local knowledge will guide us to protected areas and wildlife hotspots in marshes, mountains and cultivations among the developed coast and intensive arable elsewhere.
Paddy fields, a huge 14,000 hectares, are the third largest wetland in Spain. Flooded in winter, we arrive after the end of the shooting season as the area begins to dry. In early March there are just a few fields with water that can be packed with birds. Our previous groups found hundreds of greater flamingos and 500 glossy ibises, numerous egrets and quartering marsh harriers. Elsewhere there's a daytime roost of night herons.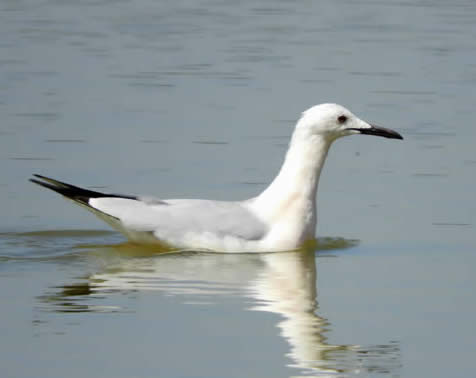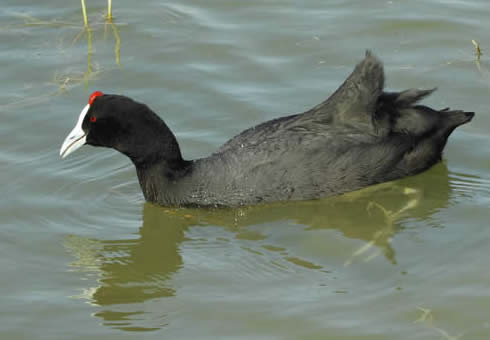 Slender-billed gull; crested coot (Pau Lucio).
Waders will be here and also at the salt pans of Santa Pola, which are especially good for gulls, notably slender-billed. Audouin's gulls are plentiful in Gandía's harbour, where shearwaters follow fishing boats.
The Natural Park of El Fondo (El Hondo) is a man-made reservoir with some 70 breeding pairs of the globally-threatened white-headed duck, numerous black-necked grebes, a few introduced red-knobbed coots and perhaps marbled ducks.
Another interesting species is the rare greater spotted eagle, which uses the reserve as winter ground. This eastern European species is now a regular wintering bird in this part of coastal Spain. There aren't many of them and the chances of seeing it are probably less than 50:50 (we were lucky in 2016 & 2018); there's no better area to search.
A fourth wetland type, with reedbeds, is Pego Marshes. This is one of the many small wetlands spread along the Mediterranean coast that play a vital role for many migrants as re-fuelling places. From mid-February to June, a ringing group carries out an intensive ringing project to study the effect of climate change on resident and migrant warblers. We will attend a ringing session where we hope to see one of the resident moustached warblers and wintering species such as reed bunting, penduline tit, bluethroat, kingfisher or Cetti's warbler.


Pego Marshes
Away from the coast there is a variety of varied habitats, including botanical reserves, cork oak and the gorge of the Monnegre River. This is a moon-like landscape with birds such as blue rock thrush, rock bunting, black redstart, crag martins and maybe early breeders such as red-rumped swallow.
Birds
Spring comes early to coastal Spain, and we expect to see early migrants such as swallows, martins and passage waders. Scrub has Dartford and Sardinian warblers. Elsewhere we hope to see Bonelli's eagle, red-billed chough, crested tit, short-toed treecreeper and firecrest. There's a chance of wintering alpine accentor.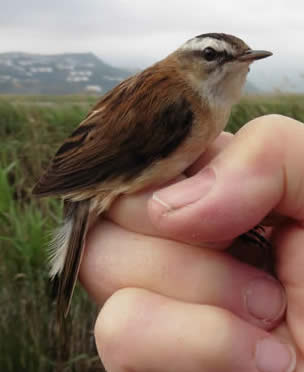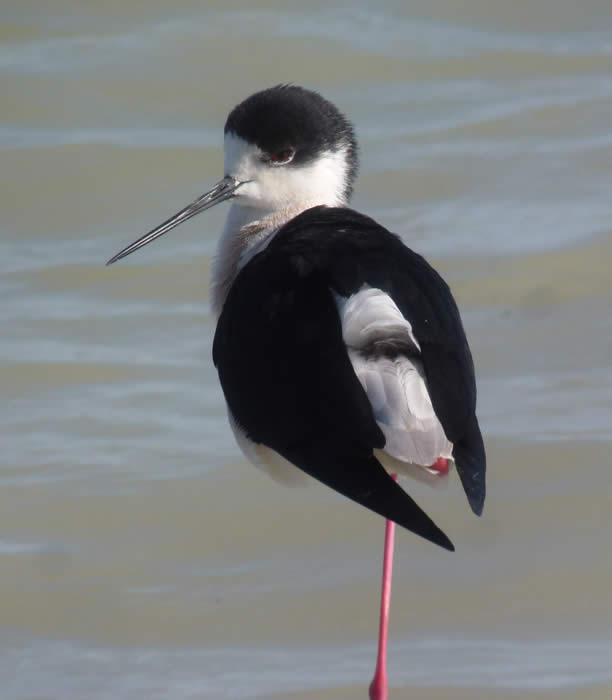 Moustached warbler, when we joined local bird ringers; black-winged stilt.
Orchids
Abandoned orchards and mini-nature reserves hold a range of orchids, including giant, mirror, sombre bee, woodcock and sawfly. Remarkably, there are two regular hybrids of these in this area: Ophrys x castroviejoi is a newly described cross between mirror and sawfly orchids and Ophrys x pielteri is a cross between woodcock and sawfly orchids. The local Ophrys lucentina is here too. A Spanish version of early purple orchid, Orchis olbiensis, is common.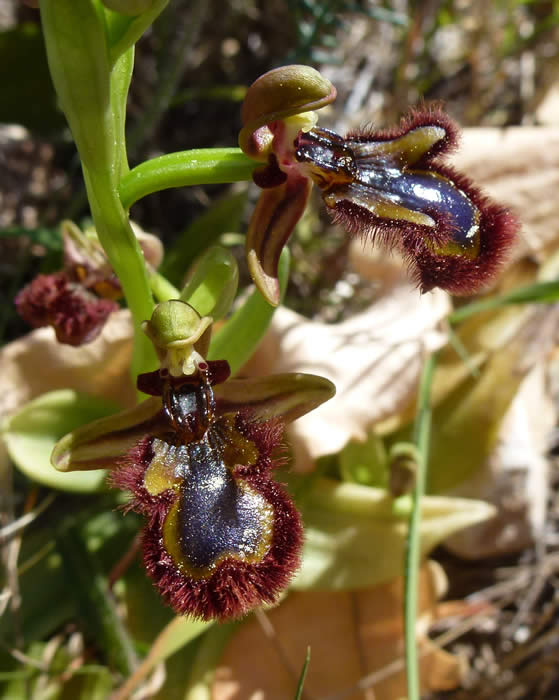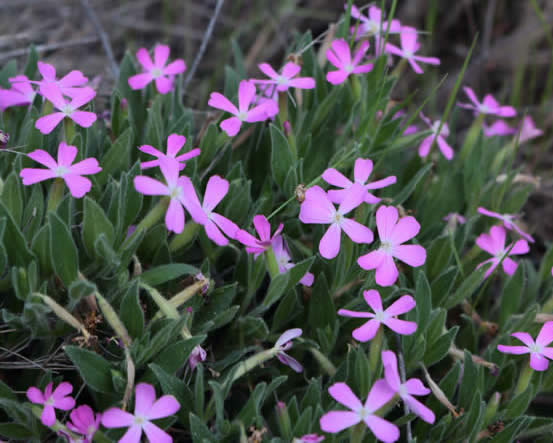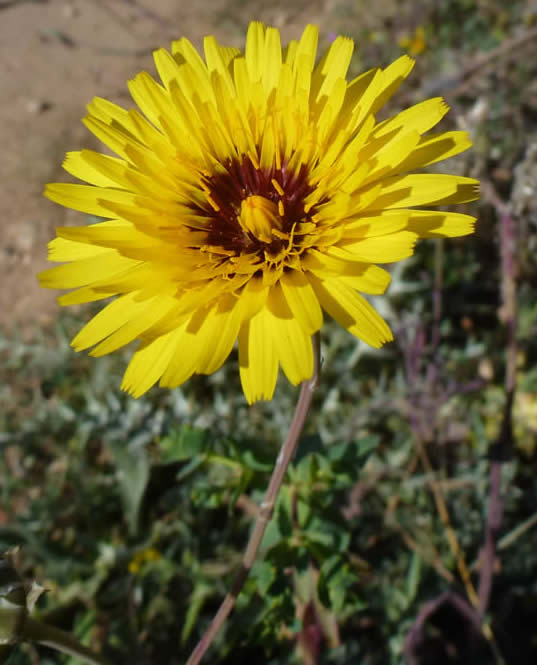 Mirror orchids, Silene diclinis, Tolpis barbata.
Other wildlife
We hope for warm weather to bring out a few early butterflies such as western dappled white, Moroccan orange-tip and Lang's short-tailed blue. Several flowers are called valentina or lucentina which means they are named after Valencia: the sandwort Silene valentina is endemic to the area and the scorpion vetch Coronilla valentina more widespread. One of the rarest species is the pink Silene diclinis.
Itinerary
Two days are very local, in and near Pego Marshes. One day has a longer journey, to El Fondo Natural Park. The other days have more typical travel times.
Conservation project
Our leader Pau's ringing group Grupo de Anillamiento Pit-Roig (also on Facebook) runs bird ringing stations in Valencia.

The group is studying the survival rate and dispersion of moustached warbler. Data loggers placed on Savi's and reed warblers are tracking their migratory movements, provided they can be trapped again and the data downloaded. Support pays for nets and other ringing equipment.

Highlights in the group's work are described in our La Mancha holiday report from October 2014.
The group was particularly busy in the autumn migration period of August and September 2017 and you can read highlights here. This included ringing 675 reed warblers, 101 moustached warblers, 48 Savi's warblers and 12 little bitterns (pictured in the report).
Holiday details
Our base is Hotel Casa Babel in Villalonga, where we stayed in 2020. .
Price: £1,700 per person in twin room for seven nights (Friday to Friday)
Single room supplement: £150
En suite facilities
Flights: Likely flights in 2024 are scheduled Ryanair flights Stansted to Valencia.
08 March: FR1736 depart London Stansted 11:50 arrive Valencia 15:15.
15 March: FR1735 depart Valencia 15:50 arrive Stansted 17:25. 

Deposit: £400
Maximum number (two leaders): 14
Leaders
Pau Lucio lives near Valencia and runs a wildlife tour company Birdwatching Spain. Pau is involved in conservation projects on bird migration and the importance of Spanish coastal wetlands for species such as the moustached and Savi's warblers. Pau has collaborated with SEO/Birdlife and spent nine months at the Wildfowl & Wetlands Trust at Slimbridge. He also works at a nature reserve where he guides visitors through the forest and marshes.
Chris Durdin is the driving force behind Honeyguide, running holidays since 1991. For many years he combined this with his work for the RSPB in Eastern England, often the Society's spokesman, but has been concentrating on Honeyguide full-time since 2009. Chris is the co-author of a book about Norfolk's cranes and leads regular walks on his local wildlife trust nature reserve, Norfolk Wildlife Trust's Thorpe Marshes. He's also a barbershop singer. As a naturalist, Chris is an all rounder.