Honeyguide holiday calendar
Our brochure for 2019 was sent to everyone on Honeyguide's mailing list early in late August 2018. The programme for 2019 is on this website, and summarised below.
If you are not on the mailing list and would like a brochure for 2019 (and later for 2020), please contact us.
In the column on the right you can also view a PDF of the brochure for 2019. For booking information, click here.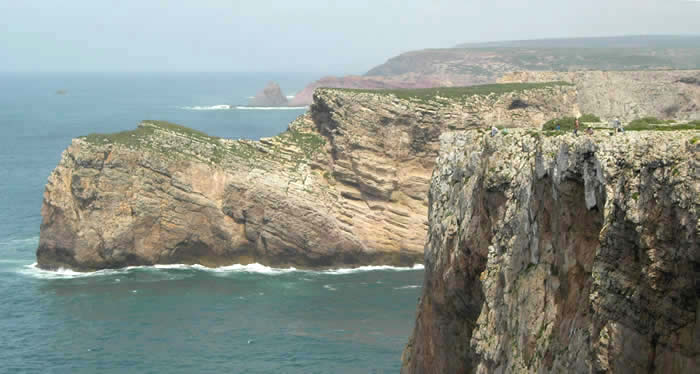 Cape St Vincent, Algarve & Alentejo
Below you can see our holiday calendar in one place, check availability and click through to our holiday pages. For prices, look under the 'holiday details' for each holiday. Last updated 15 June 2019.
Dates for 2019
Spring/early summer
Serranía de Ronda 21-27 February holiday completed
Extremadura 12-20 March holiday completed
Morocco 14-21 March (one day earlier than in the brochure) holiday completed
Crete 23-30 April holiday completed
La Mancha 14-21 May holiday completed
Slovenia 14-21 May holiday did not run
Camargue 16-23 May holiday completed
Danube Delta 6-13 June + optional Carpathians extension holiday completed
French Pyrenees 7-14 June holiday did not run
Estonia 7-14 June holiday completed
Picos de Europa 17-24 June imminent, fully booked
Autumn/winter

Falsterbo, Sweden 1-6 September fully booked
Dordogne 19-26 September an additional holiday in the programme. Fully booked.
Algarve & Alentejo 5-12 November places available
South Africa's Garden Route 25 January - 9 February 2020 places available


Crown daisies, both colour forms, Crete, April 2018.
Dates for 2020
Planning for 2020 is work in progress, and these dates and outline plans are noted to help Honeyguiders with diary planning. In some cases dates are to be confirmed.
South Africa's Garden Route 25 January - 9 February 2020 places available - in the 2019 brochure
Valencia March
Crete 22-29 April
Menorca 24 April - 1 May
South of Salamanca, Spain's Wild West 8-15 May or thereabouts [Salamanca recce February 2019]
Spanish Pyrenees 14-21 June
Picos de Europa late June, subject to the 2019 holiday going well
Iceland, in collaboration with Christopher Hall of New Horizons (see Falsterbo), being considered, second half of June.
South Africa: spring flowers c.22 August - 4 September
Falsterbo, Sweden 1-6 September
The Gambia, early December 2020, dates TBA