Namibia 10

—

25 November 2018 *
Including Etosha National Park and Walvis Bay
Namibia is a land of contrasts. It's dominated by the deserts of the Namib and Kalahari, with dramatic landscapes of brick-red dunes and craggy hills. Yet Namibia also boasts some of Africa's richest densities of wildlife. There are lagoons rich in waders, flamingos and pelicans, and the Etosha National Park has concentrations of mammals and birds considered by many to be the continent's finest.

Windhoek and its Botanical Gardens offer a gentle introduction to the former German colony of South-west Africa – which has been independent from South Africa since 1990. Special birds here include Monteiro's hornbill, rockrunner and swallow-tailed bee-eater.
Waterberg
The Waterberg is a spectacular sandstone massif in the central region of the country. This is the only breeding site of the Cape vulture in Namibia, with a vulture feeding scheme. The Waterberg Plateau Park has the country's breeding programme for Namibia's endangered large mammals. There are sizeable numbers of black and white rhino within the park, as well as roan and sable antelope and buffalo.
Walks here include fig forests and reedbeds and are excellent for birds such as Ruppell's parrot and Bradfield's hornbill. On the sandstone cliffs a variety of rock-loving species include familiar chat, Verreaux's eagle, African hawk-eagle and short-toed rock-thrush. The bush below the cliffs is good for hornbills, woodpeckers, francolins, Swainson's spurfowl, pririt batis, golden-breasted bunting and much more.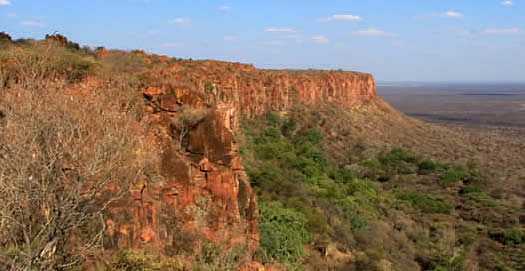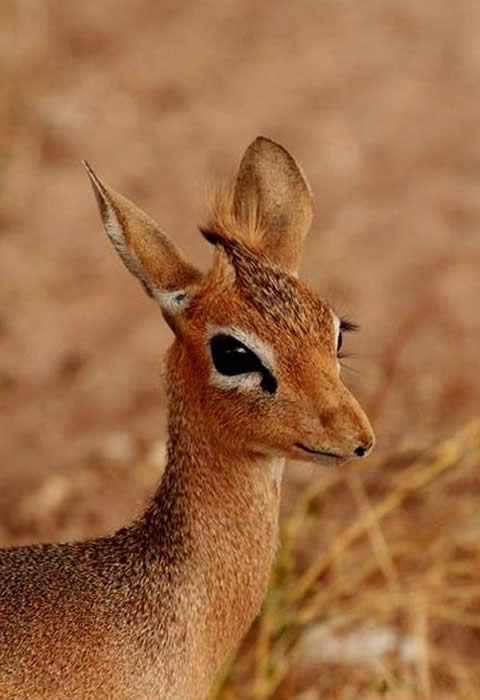 Waterberg Plateau; Damara dik-dik
Etosha National Park
Etosha National Park is one of Africa's greatest wildlife parks and it holds some 380 bird species. Centered on the vast expanse of the Etosha Pan, the park is a sanctuary to the largest population of the western sub-species of the black rhino. White rhino, elephants, black-faced impala, lions and a profusion of other mammals can be seen.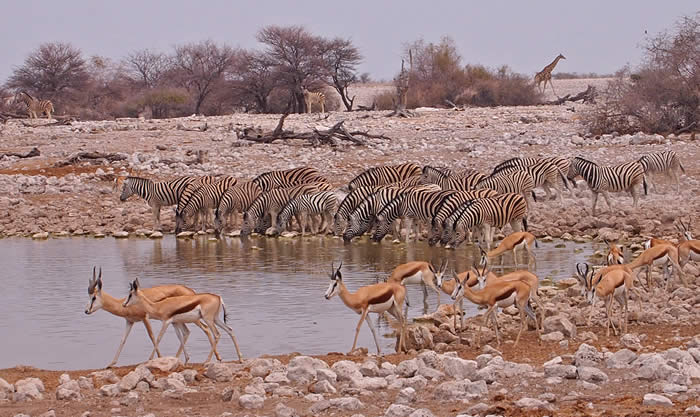 The camp itself holds sociable weaver colonies and the associated pygmy falcon. Birds more typical of drier habitats are the southern pied babbler and crimson-breasted shrike. Waterholes attract many seedeaters, including violet-eared waxbill and cut-throat finch. Impressive numbers of double-banded sandgrouse come to drink shortly after dusk. At night, rufous-cheeked nightjars hunt in the lights.
Games drives at sunrise help to get the best from the area. Birds that we will be searching for include secretarybird, kori and Ludwig's bustards, yellow-throated sandgrouse and Bennett's woodpecker. Several Kalahari-associated species occur this far west including the barred wren-warbler, Marico flycatcher and shaft-tailed whydah. Caspian plover, blue crane and crimson-breasted shrike are other sought-after birds.
But it's far from hard work: camps have swimming pools, restaurants, gift shops and large flood-lit waterholes that attract a steady procession of wildlife during the night.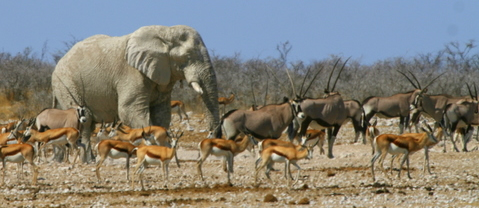 Erongo Mountains
The basalt and granite Erongo massif is extinct volcano; its central feature is the eroded core of a caldera or volcanic crater that caved in under the weight of lava. This area is considered to be the best bushveld birding in Namibia with a dry acacia savanna habitat, an endemic hotspot for plants, reptiles, birds and small mammals. There are many walking trails on the property and the lodge has a swimming pool and extensive gardens.
We will go for a few short walks and perhaps go to visit some of the San rock art in the area. In the rocky hills of the Erongo, the San lived mainly in caves or crevices and their numerous rock paintings, which date back to many thousands of years, can still be seen.
Walvis Bay
Walvis Bay lagoon is regarded as one of the most important wetlands along the west coast of southern Africa. It has large numbers of both greater and lesser flamingos along with white pelicans. The excellent selection of wading birds includes many migrants from the Palearctic but also African specialities such as chestnut-banded and white-fronted plovers. It's close to the Namib Desert, which supports desert-adapted plants including ancient Welwitchias.


Lesser flamingos

Conservation project
The second Southern African Bird Atlas Project (SABAP2) is one of the most intensive monitoring programmes ever undertaken across southern Africa (including Namibia). Many areas are difficult to access but critically need atlas work and ongoing monitoring work for BirdLife South Africa to understand the bird conservation challenges in these remote sites.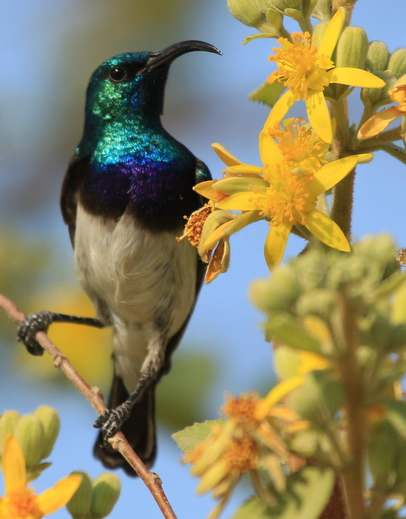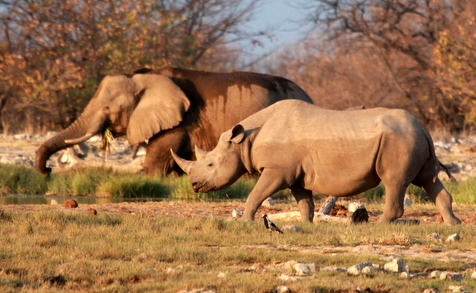 White-bellied sunbird; black rhino.
Leaders
Geoff Crane is the man behind Crane's Cape Tours & Travel, both local leaders and ground agents for Honeyguide in South Africa. An experienced guide himself, Geoff co-leads all Honeyguide's holidays in South Africa. More on Geoff here. Co-leader (as our Namibia group has grown) is Darrin Baxter. Darrin studied nature conservation, was a ranger for South African National Parks and worked with the anti-poaching unit in Hluhluwe-Imfolosi Game Reserve in KwaZulu Natal before he moved into the tourism sector and guiding.
Holiday details
This holiday includes more travelling and holiday bases (six) than a typical Honeyguide holiday, though the journeys have stops with much wildlife and landscape to absorb.
Price: £4,400 per person in twin room for 13 nights, plus travelling overnight twice (Saturday to Sunday).
Single room supplement: £400
En suite facilities
Flights: Scheduled flights with SAA. Outbound London Heathrow to Windhoek via Johannesburg, return Walvis Bay to Johannesburg and Heathrow.
10/11 Nov: depart London Heathrow 18:05, arrive Johannesburg 07:15 on 11 Nov. Depart Johannesburg 09:50 arrive Windhoek 11:45.
24 Nov: depart Walvis Bay 13:00 arrive Johannesburg 15:15. Depart Johannesburg 20:55 arrive Heathrow 06:25 on 25 Nov.
Deposit: £500
Number: minimum of 3, maximum 14 (two leaders for a bigger group).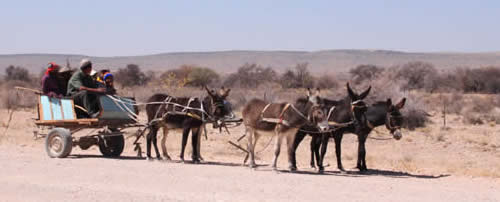 'Kalahari ferrari'