Flamingos
Wildlife film-maker Nick Upton was in the Camargue in July 2010 and kindly sent Honeyguide a selection of his stills. Here are just a few.
Flamingos in the Camargue – and elsewhere around the Mediterranean – are greater flamingos Phoenicopterus roseus. It's the most widespread of the six species of flamingo in the world, though not the most numerous. This honour falls to the lesser flamingo P. minor, found in sub-Saharan Africa, especially the Great Rift Valley.
Occasionally ungainly, they have great grace when flying or landing.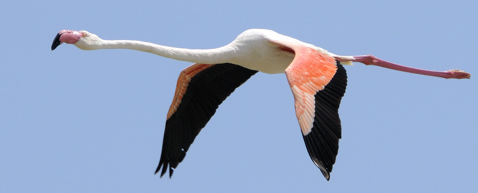 Young flamingos hatch with grey plumage; the pink in the plumage comes slowly from their second year.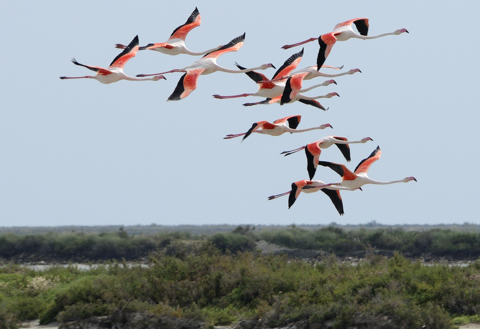 There is a tendency in the conservation world to speak of landscape and nature conservation as separate and different. See flamingos in the Camargue and it's clear that wildlife is part of the landscape.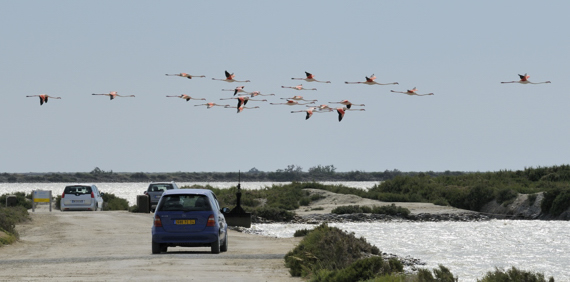 Back to the Camargue . . . . . Chris Durdin, October 2010 . . . . . Nature notes