Cretan Flora through a Macro Lens
Reflections on a Honeyguide wildlife trip to Crete 6-13 April 2011,
by Phil Brew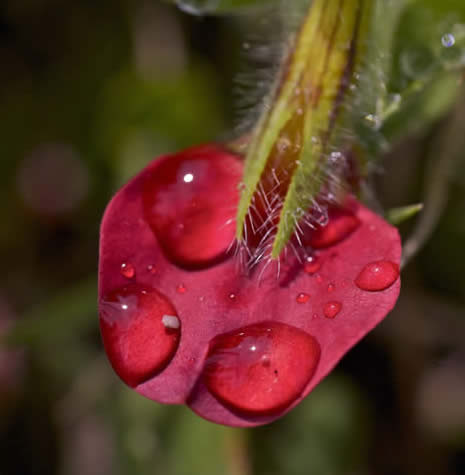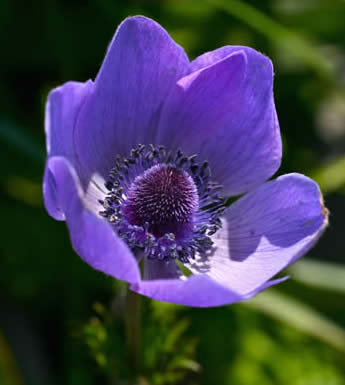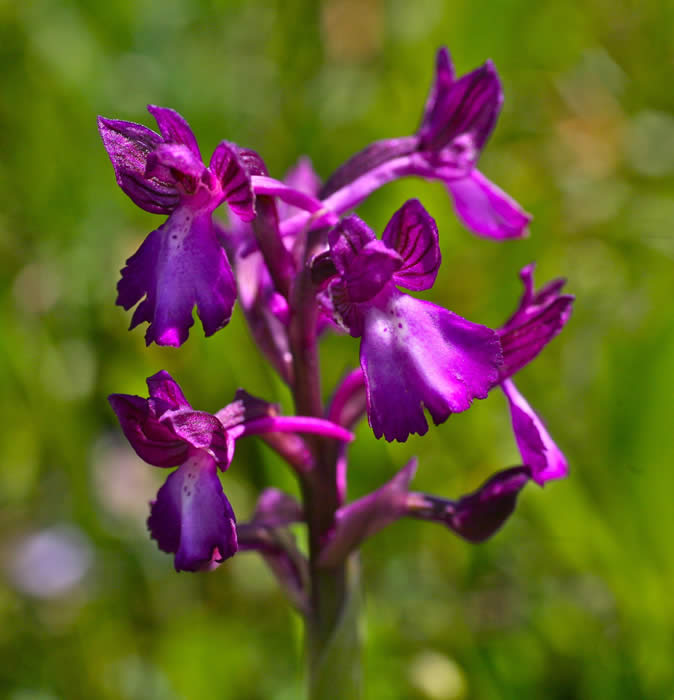 Left to right: asparagus pea, crown anemone, Orchis boryi
On my first trip to Crete about ten years ago, we stayed with our good friends Peter and Jean Trudgill in the south coast fishing village of Skafiá. They long ago started going there several times a year and have made it their second home. In fact Peter has written an evocative book about the area and its recent history: In Sfakia: Passing time in the wilds of Crete (more here). That was when I encountered the delights of floral Crete.
When I spotted in the Honeyguide programme a wildlife holiday based in Plakias, just 40K east of Sfakiá, all the happy memories of that first trip came flooding back. When Chris Durdin told me there was just one place remaining, I knew it had my name on it. This was indeed confirmed when on boarding the plane at Gatwick I took one of the few remaining seats and found myself sitting next to ... Peter and Jean! The four hour flight passed in a trice as we caught up with each other's family news.
Temperatures in Crete during our week-long stay were, surprisingly, lower than in the UK. But this did nothing to diminish the strong and stimulating sense of being somewhere else, somewhere perhaps not exactly exotic, but certainly very different.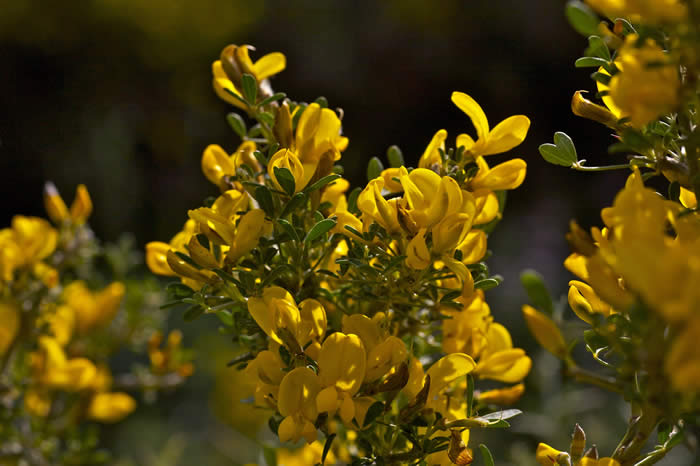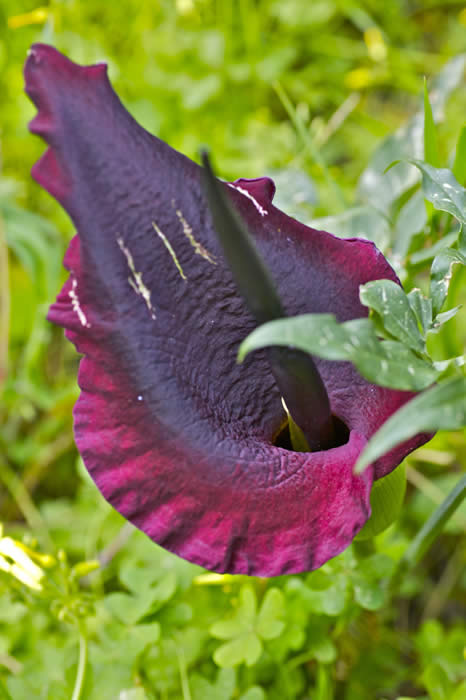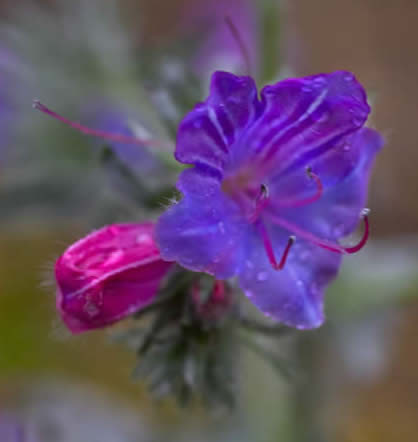 Left to right: Cretan spiny broom, dragon arum, purple vipers bugloss
Driving away from Iraklion and turning south towards Plakias, the impression was of a richly sculptured mountainous landscape and, above all, of vibrant colours.
Yellow acacia and Cretan broom were interspersed with orange and lemon trees, set off with the blues and mauves of the buglosses, vetches, anemones and alkanet. The ubiquitous splashes of white and yellow crown daisies were often mixed with the deep red of field poppies – a much more intense red than in those found back in the UK.
My hitherto little used 70mm macro lens really came into its own once we got down to the real business of exploring on foot the wonderful wildlife sites in which Crete abounds. What a refreshing contrast to my rambling experiences - being with a group of like-minded people with an experienced and botanically expert guide, unhurriedly discovering and delighting in the cornucopia of new flower species (not to mention birds and insects).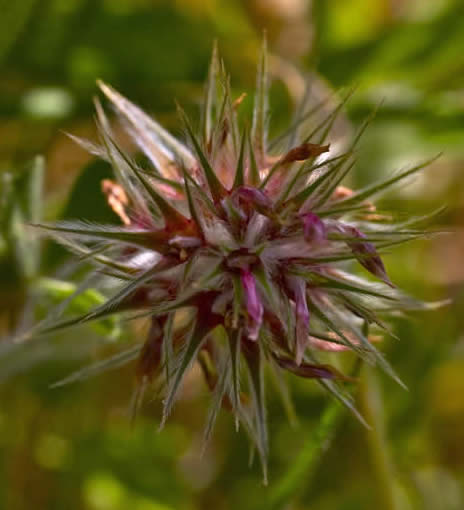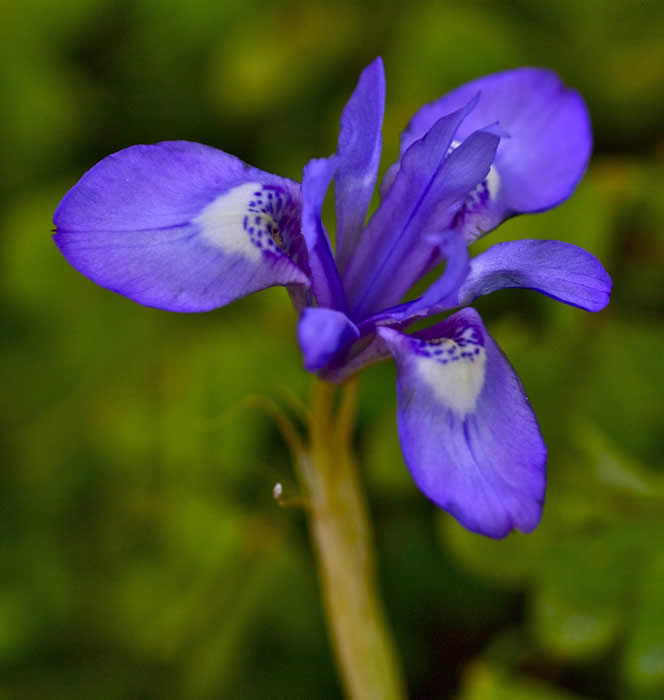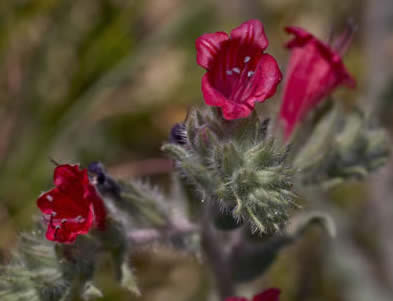 Left to right: star clover, Barbary nut iris, and another bugloss, Echium angustifolium
I knew if I did linger to find the best angle for the sharp clear light to illuminate the sepals of a star-of-Bethlehem and back light its petals, I would catch up with the others only a few yards away round the next corner, gathered around the latest treasures.
The one item of clothing I had failed to bring was a sun hat, which would have been useful not so much to protect my head from the not very fierce sunlight, but rolled up it would have made a perfect kneeler to protect my knees from the stony ground as I got down close and intimate with the miniature botanical wonders of Crete.
What are the images from that semi-secret world revealed by the macro lens that remain most vividly in my memory? Apart from the breathtaking and yes, exotic beauty of the orchids, I shall remember in particular friar's cowl, Cretan ebony, widow iris, Barbary nut, asparagus pea, honeywort, bladder vetch, salsify, blue pimpernel, Cretan cistus, star clover, large eyebright (Bellardia), henbit deadnettle and the amazing striped eye of the Egyptian locust.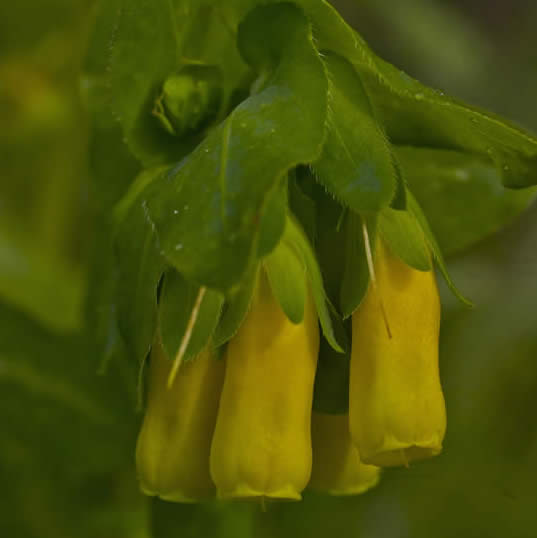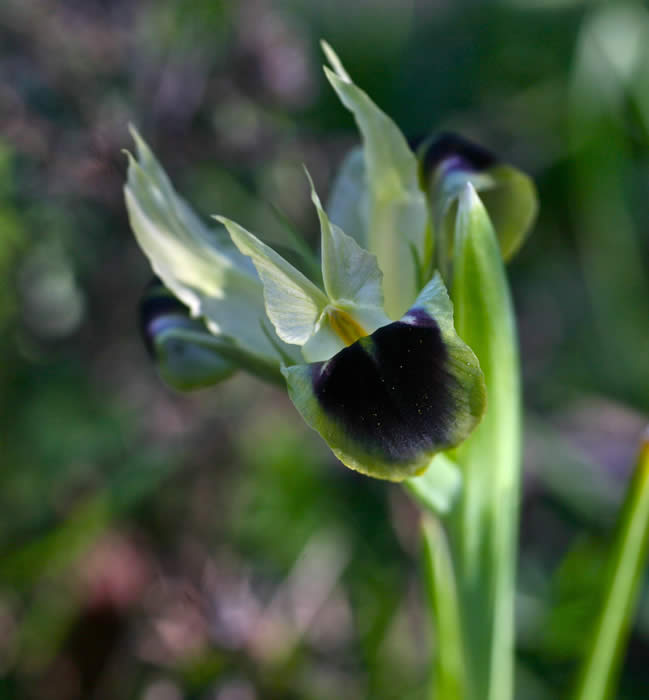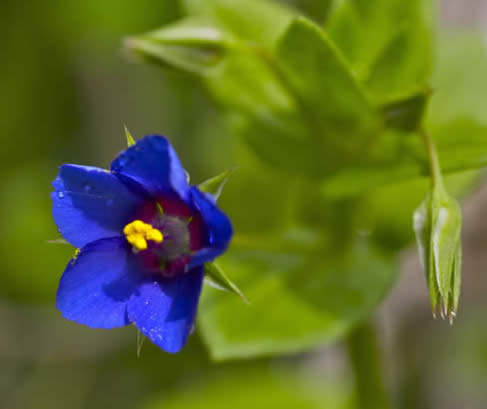 Left to right: honeywort, widow iris and scarlet pimpernel (blue-flowered form)
I shall also treasure the image of the very Cretan faces of Aristotelis and his two friends who helped us find a kri kri at Samaria Gorge (yes, a macro lens also serves very well as a portrait lens!)
Phil Brew is a keen a amateur naturalist and photographer.
Our main Crete web page . . . . . . . . . . . . . . . . . . . . . . . . . . . Nature notes